Hero image
Scottsbluff Campus Renovation
Pardon our dust, we're growing for you!
Through the direction of our college master plan and the success of our Expanding the Possibilities comprehensive campaign, WNCC broke ground in 2017 on a $18.5 million renovation of the Scottsbluff Campus Main Building that will change the face – and efficiency – of our college.
The Main Building renovation, which is expected to be completed July 2019, includes the construction of a new Performing Arts Center, a new Learning Commons, and a new Student Success Center. During construction, several offices and departments have been temporarily moved, so be sure to double check the Scottsbluff Campus Map to ensure you're looking in the right place.
Platte Valley Companies Performing Arts Center
We're proud to be a hub for arts and cultural enrichment in the Nebraska Panhandle. Each year, WNCC plays host to a variety of choral, instrumental, an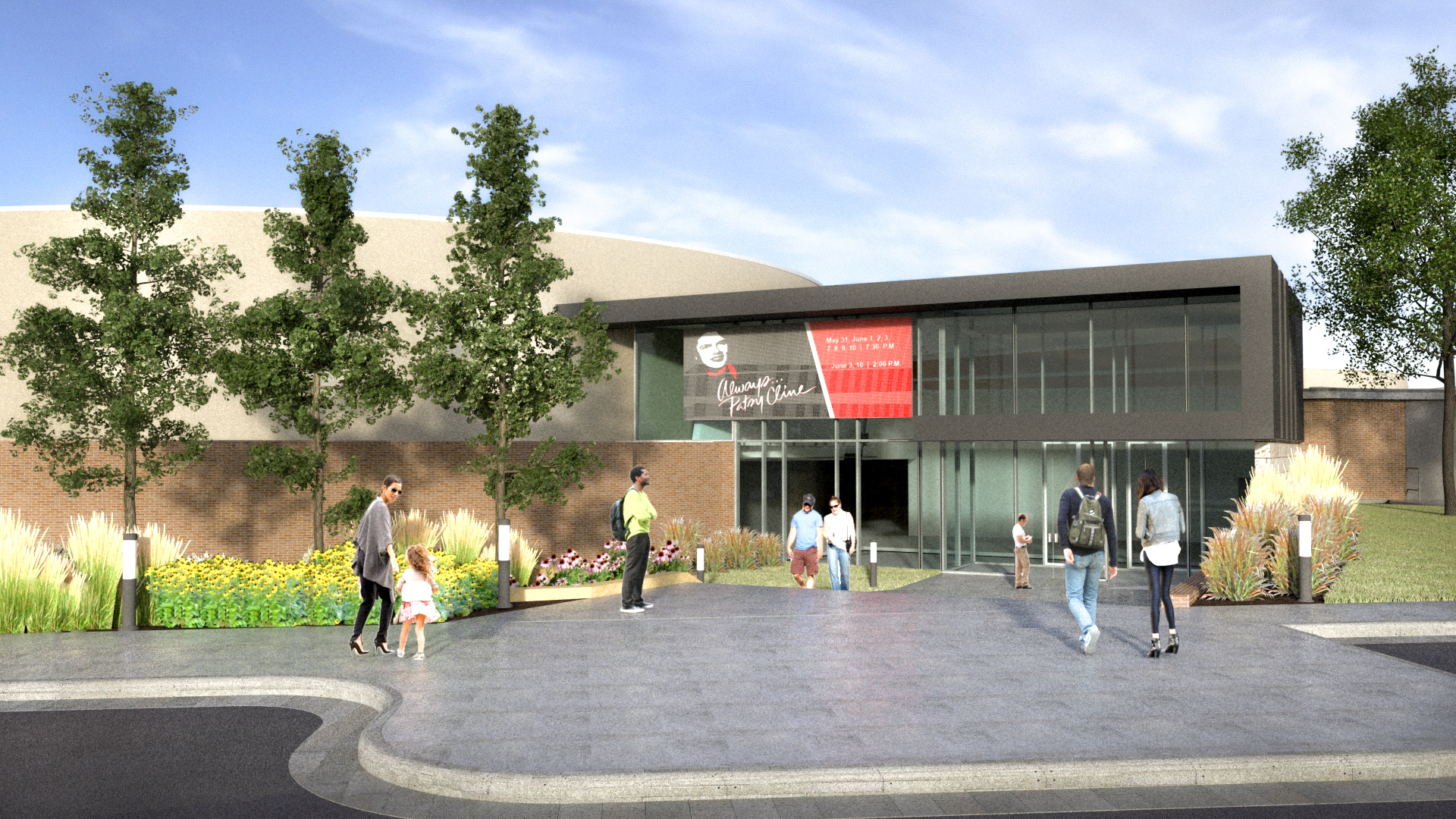 d theatrical performances. WNCC Performing Arts programs have long had a strong following, which has created a vibrant music and theater scene in our area.
Now, we are thrilled to bring the new Platte Valley Companies Performing Arts Center and Judy Chaloupka Theater to that scene. This new space will bring a state-of-the-art facility to a state-of-the-art community. The Performing Arts Center will offer a new place for patrons to socialize outside of the theater area, while the theater itself will be equipped with a roundtable stage, comfortable seating, and top-of-the-line sound quality.
Learning Commons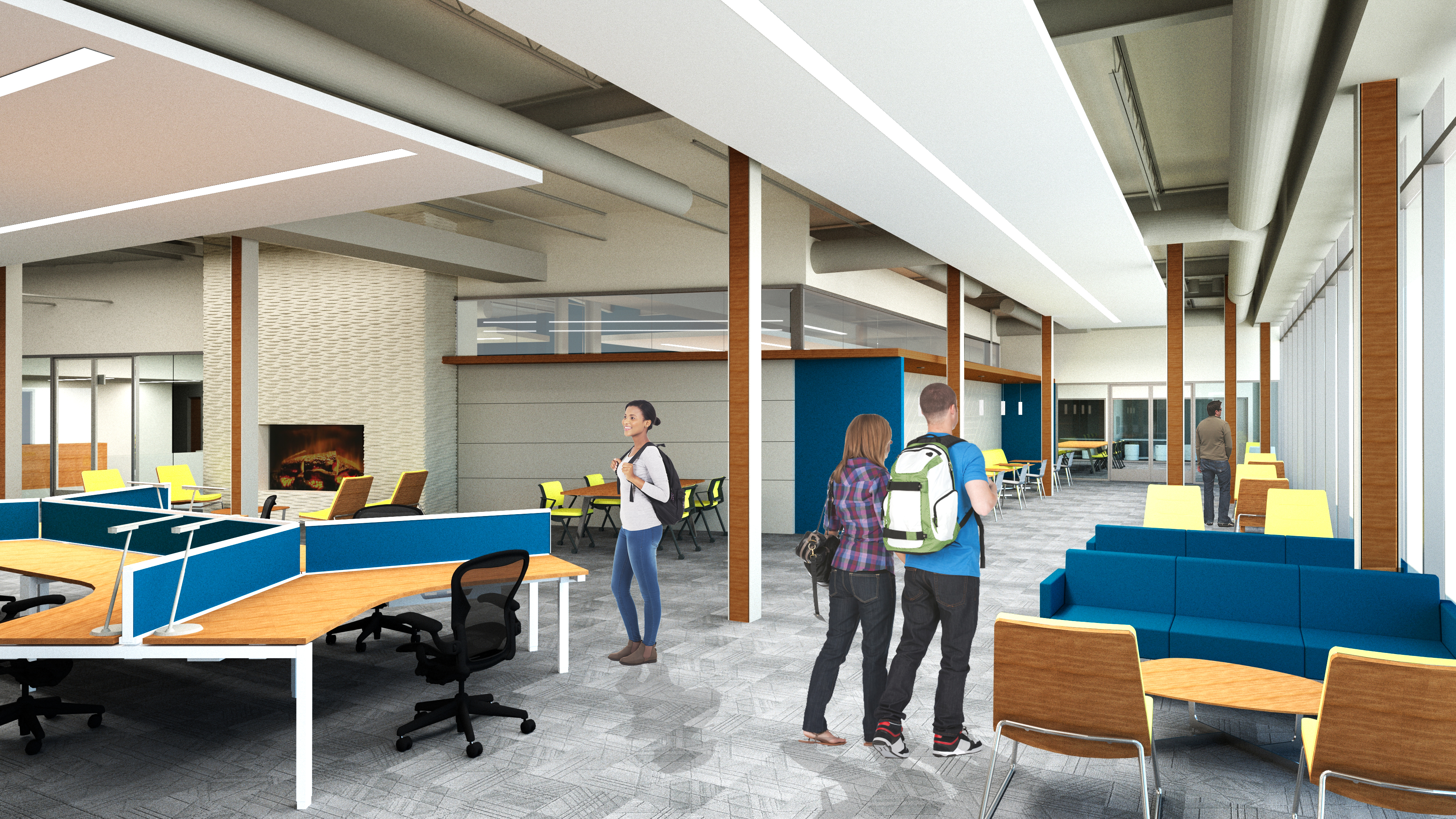 Not all of our students' learning takes place in a classroom. Learning often times take place throughout campus in our commons areas with peers or faculty and staff.
The new Learning Commons will provide a gathering and collaborating space for students where they can come together to study, learn, and socialize in a comfortable, flexible place. The student experience is further enhanced with the addition of a newly constructed bookstore and café.
Howard Olsen Student
Success Center
Above all, WNCC is here to serve our students. So, as part of the Scottsbluff Campus renovation, we are developing the Howard Olsen Student Success Center.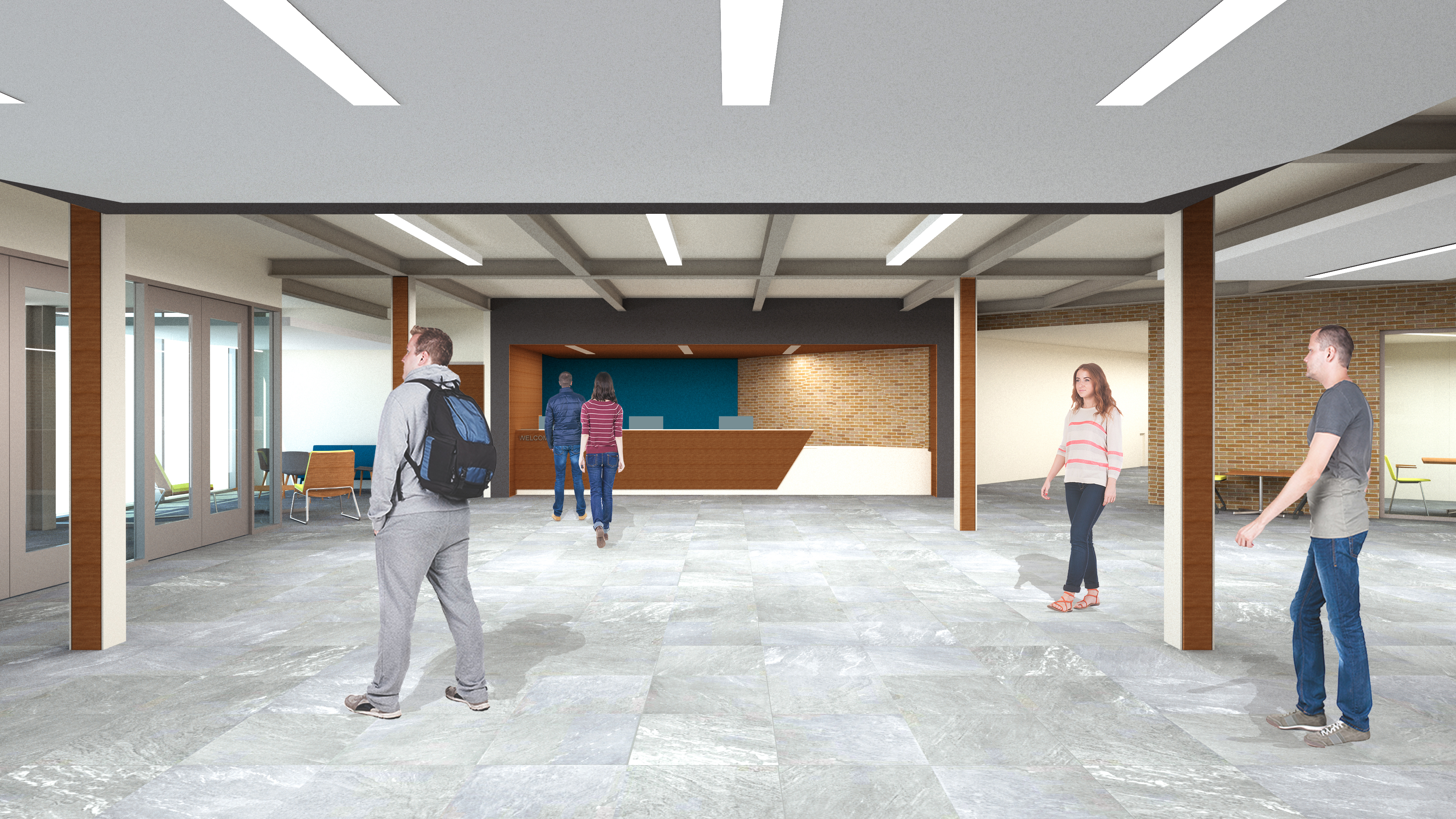 The Center, named after former long-time WNCC Foundation Board President Howard P. Olsen, is aimed at creating a seamless experience for students. It will serve as a one-stop-shop with financial aid, counseling, and advising all housed together.
Want to know more?
Construction is moving fast and we couldn't be more excited. Follow along live with the progress of the renovation through on-site cameras:
For questions, email construction@wncc.edu.